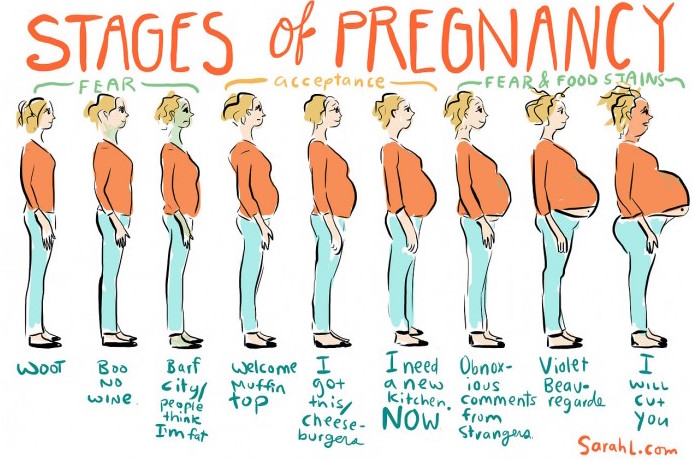 From SarahL.com
Much of what constitutes prenatal care is based on tradition and lore. Having a clear understanding of evidence-based practices is important. For the healthy, low-risk pregnant woman, most routine interventions are unnecessary and potentially harmful. For at-risk patients, prenatal care should be individualized. In many cases, the most effective part of prenatal care is education and emotional support.
How often should visits be?
Ideally, the first prenatal visit occurs in the first trimester. Of course, many women may present for care much later. Traditionally, visits after the first visit occur monthly until 28 weeks, then twice-monthly until 36 weeks, then weekly. This visit frequency is certainly not rigid. Many women may require more frequent visits depending upon on-going problems and/or risk-factors; conversely, many women may require fewer visits. Thus, the visit frequency should be individualized for each patient, also taking into consideration her anxiety level, etc.
Our traditional model of prenatal visits was built around screening for hypertension almost 100 years ago, with more frequent visits in the third trimester as the incidence of hypertension increases. But for many patients at low risk, especially in the age of ambulatory blood pressure monitoring, less frequent visits at the end may be desirable. Patient satisfaction tends to be higher with fewer visits, and less frequent visits at the end may decrease the number of unnecessary inductions.
What labs or tests are important?
What things should be done at each visit?
In general, the following should happen at each prenatal visit:
A graphic representation of prenatal visits is available here from obgynstudent.com.
What are some important interventions? 
What are important educational topics?
What things should we not do? 
For further reading: